Our goal is to sustainably deliver the mental and physical benefits of yoga to vulnerable adults and children. AdniJóga is a social enterprise that aims to create positive and long-term social impact. It is important for us that the change we bring about, leaves a mark even outside of our yoga classes and improves the physical and mental health of the participants. We would like to involve as many contributors to support our goal as possible: yoga practitioners, instructors, and business partners alike, thus creating an accepting and inclusive community.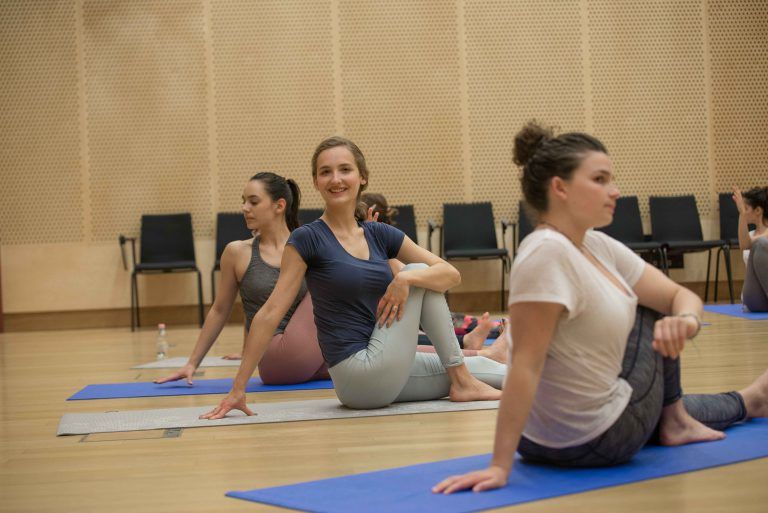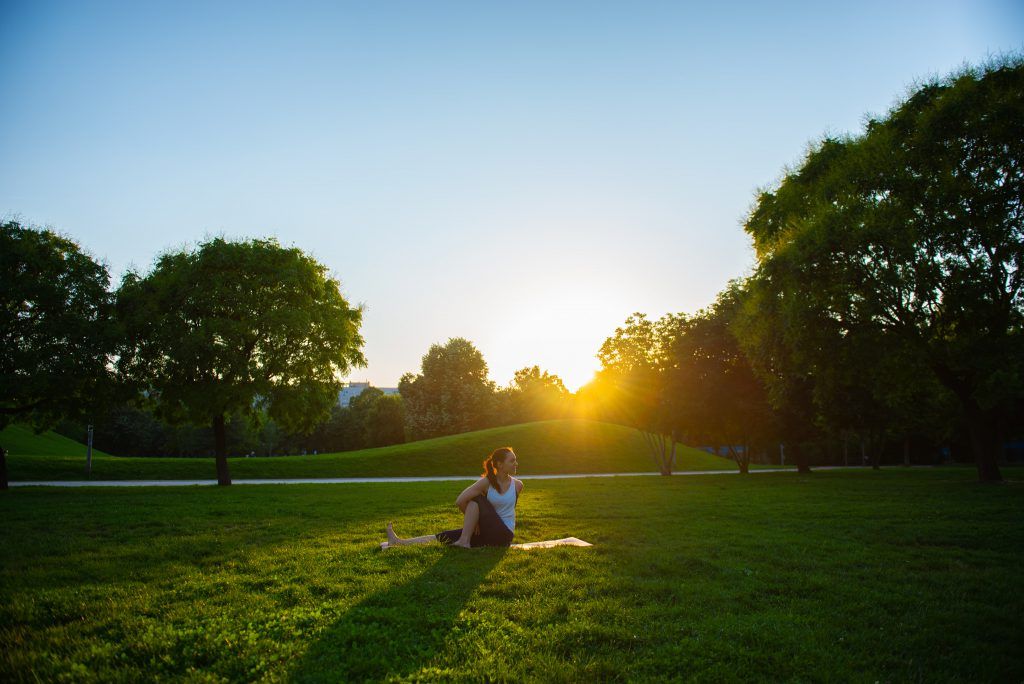 The story of AdniJóga began on a Greek island. Our founder, Anna travelled to a Chios-based refugee camp as a volunteer to teach English, where the need for some type of movement and relaxation class soon emerged. At the end of 2017, she held her first-ever yoga class for Syrian and Afghan refugee women living there.
"The camp was immensely crowded and there was no public security at all. Everybody lived in tension and fear but with yoga, women were given an hour when they could just let it all go." (Éva Magazin, July-August 2019). In the group, which consisted of 6 participants, the effects of self-care, conscious breathing and relaxation connected to movement were strikingly visible after 2 months.
The story continued and unfolded in Budapest. In January 2018, Anna came home with the determination to continue what she had started on the island of Chios. She held regular yoga classes at three different charity organizations around Budapest. To support the classes, she asked for the help of her friends: she led yoga sessions for them in return for donations. This is how the current (One-for-One) model of AdniJóga was created. We currently provide our charitable activities, i.e. the long-term, sustainable operation of our 10 groups, by providing services to our business partners. Through our office yoga classes and special pop-up yoga events in Budapest, our supporters can not only experience calmness and relaxation, but they are also giving the same back to the community.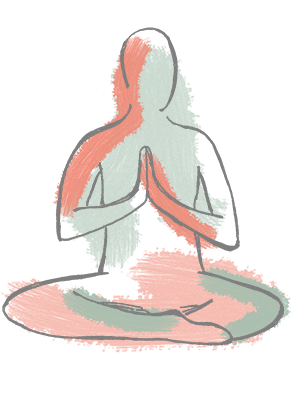 Safety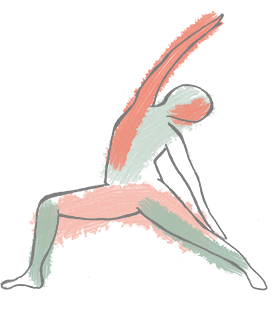 Openness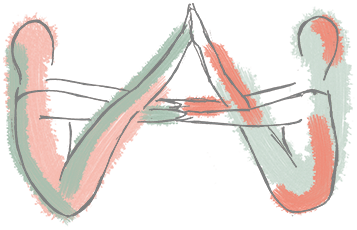 Community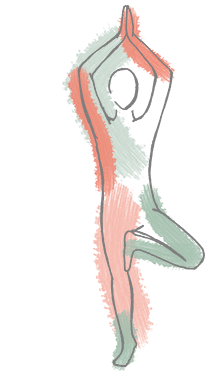 Balance
According to our model, we offer various products and services related to physical and mental health to companies. From this income we hold yoga classes, free of charge, for those who could not afford them on a regular basis. We create a link between the for-profit and non-profit sectors by connecting businesses, organizations, and individuals who are open to change and want to achieve a positive social impact on physical and mental health.
We teach yoga classes and mindfulness meditations for companies, in Hungarian and English, as well. We are also present at events, both online and onsite. We organize pop-up yoga classes at exciting locations for individual supporters too. On our Patreon site we regularly post yoga videos and other exciting mental health related content that we create with our instructors, which means that anyone can support our cause while supporting their own well-being.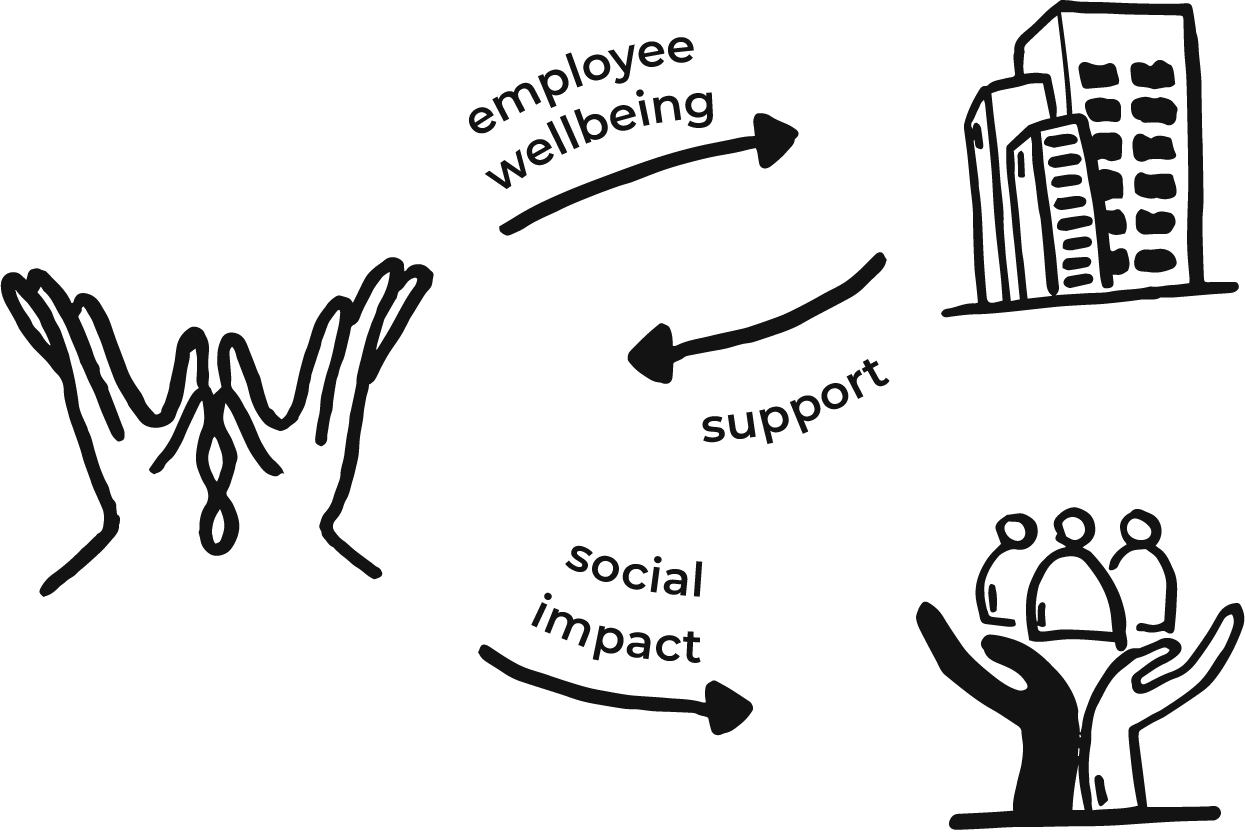 AdniJóga is, among other things, a community of socially responsible yoga instructors. We work with 15 fantastic instructors to create social impact. Our instructors initially join us as volunteers, and once their socially conscious yoga classes are fully active, they teach pop-up and office yoga classes, as well.
We are proud of our generous, experienced, and diverse team. Collectively, the knowledge of the team comprises several traditions and types of yoga, be it Hatha, dynamic Vinyasa Flow, or yoga with special focus on the spine, as well as meditation or mindfulness. Some of our instructors are also experienced in leading classes in English.
Besides our instructors, our operational team works every day to make the social enterprise run smoothly: they handle everything from logistics to organizing events, administration and strategic planning.