Socially responsible yoga in Budapest
We provide access to the benefits of yoga, meditation, and relaxation to vulnerable people because we believe that wellbeing and calmness should be available for everyone.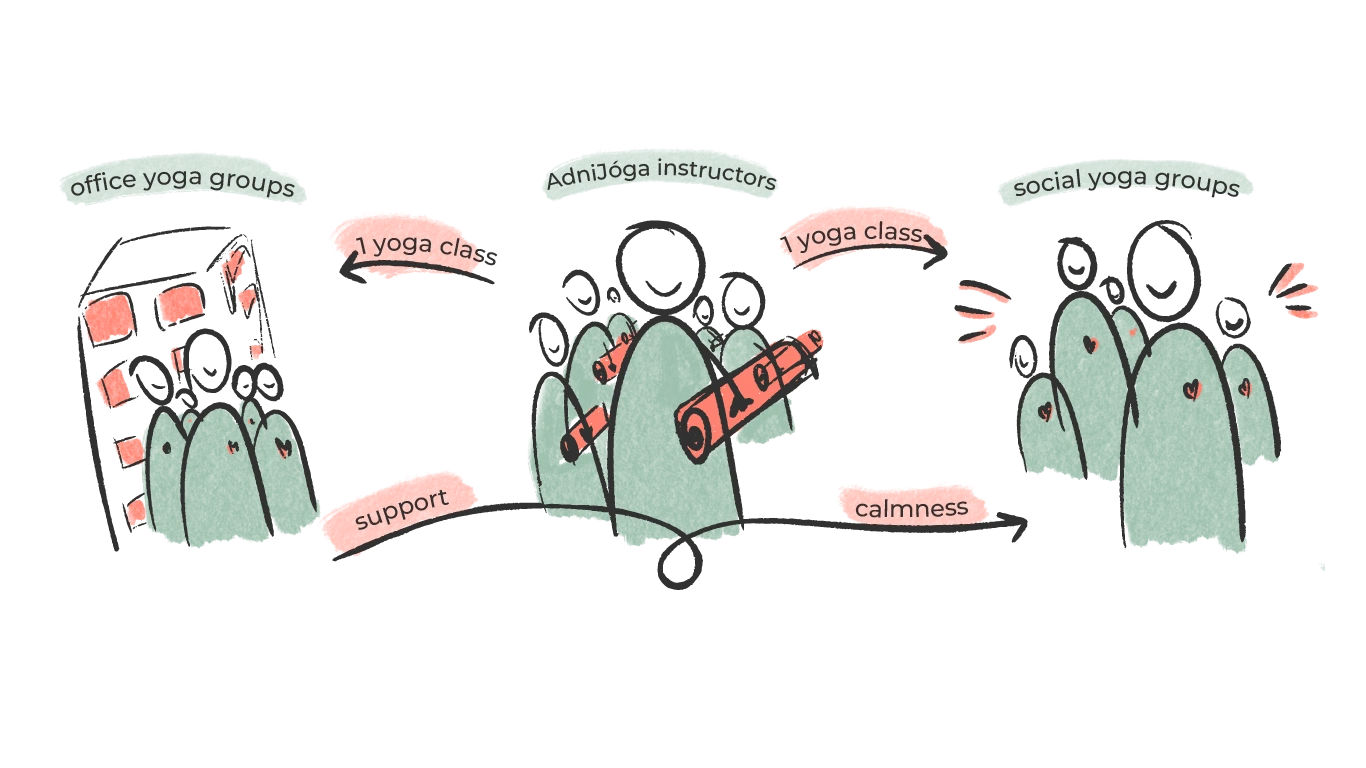 Our team of socially responsible yoga instructors lead free yoga classes on a weekly basis for children and adults who could not otherwise experience calmness through yoga. We offer classes for young people with disabilities, women in difficult life situations, refugees, and children in state care or living in poverty. emberekkel is.
socially conscious instructors
feels that the tension in their body decreases during yoga classes
said that their emotional balance is improving
noticed that they concentrate easier during yoga classes
"For me, yoga is a cure. It has taught me important lessons: about breathing, focusing, and perseverance."
"It is important for me that through our yoga classes we are also supporting a good cause."
"I look forward to every single yoga class. The classes are now a part of my everydays and I am learning to take care of myself through them."
"I don't think I would have ever tried yoga on my own, but I gave it a try and fell in love with it."