Socially responsible yoga in Budapest
We provide access to the benefits of yoga to vulnerable people because we believe that mental health and calmness through yoga should be available for everyone.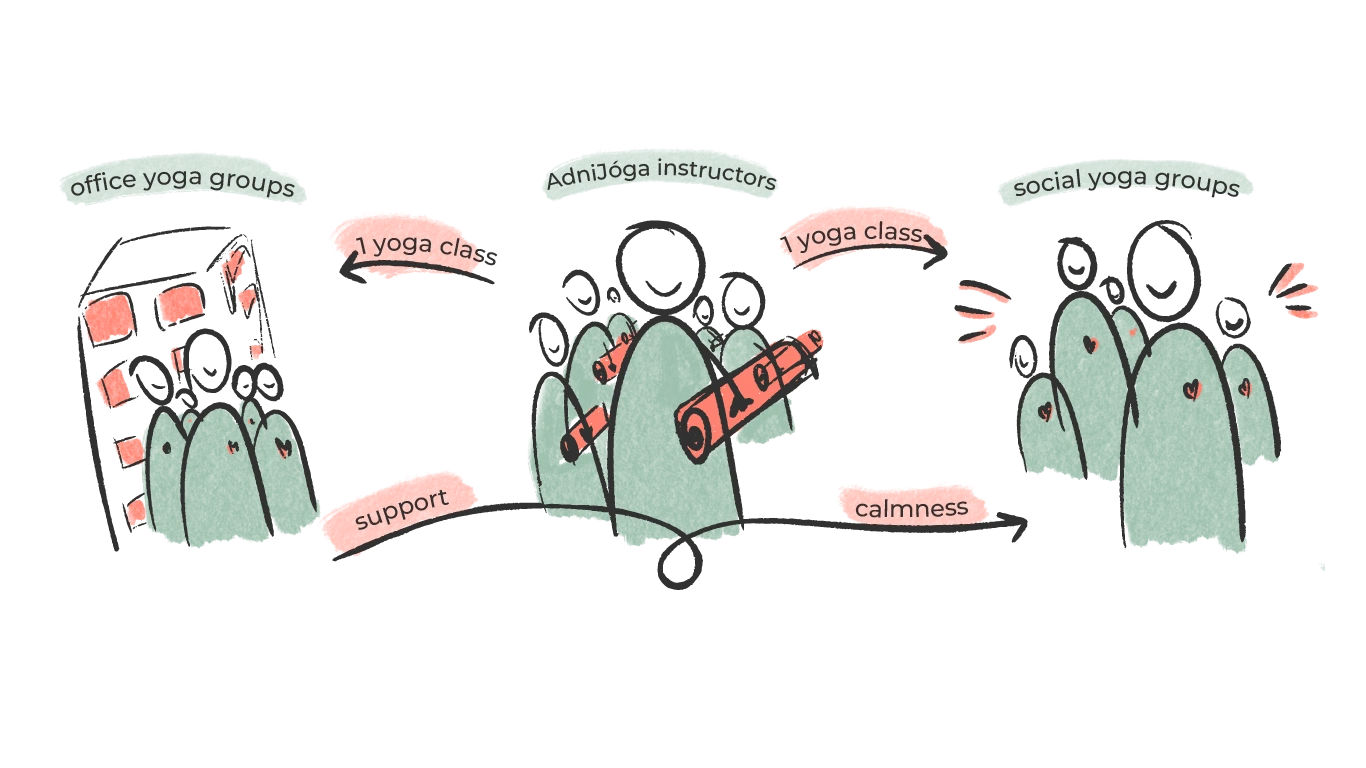 Our team of socially responsible yoga instructors lead yoga classes on a weekly basis for children and adults who could not otherwise experience calmness through yoga. We offer classes for young people with disabilities, women in difficult life situations, refugees, and children in state care or living in poverty. emberekkel is.
socially conscious instructors
feels that the tension in their body decreases during yoga classes
said that their emotional balance is improving
noticed that they concentrate easier during yoga classes
"...another important benefit for me is that we support a good cause while having yoga classes available for us."
"I have a lot of problems in my body, but yoga is helping me … I feel that my body is recovering thanks to practicing yoga."
"... the online class is at least a little bit like doing yoga together, as I know the other participants are doing the same practice as me at the same time."
If you have any questions or would like to work with us, you can reach us at info@adnijoga.hu We are looking forward to hear from you!