Teaching online social and office yoga classes during quarantine
We never thought we would be teaching yoga classes online. We thought we would need to be patient and wait for the world to get back to normal even when the collective urge to stay at home began. It was one week into the quarantine when our first company partner approached us asking for online yoga and meditation classes. Their support and encouragement opened our eyes to the need out there. The need to take care of our mental health in this global pandemic more than ever.
We started teaching online yoga classes about two months ago. Our social and office yoga classes were resuming one after the other, although in a very different setting but with the same friendly faces. Our team of wonderful yoga instructors supported each other in testing platforms such as Zoom and Facebook live, stumbling through audio and video obstacles to bring a similar experience to our practitioners.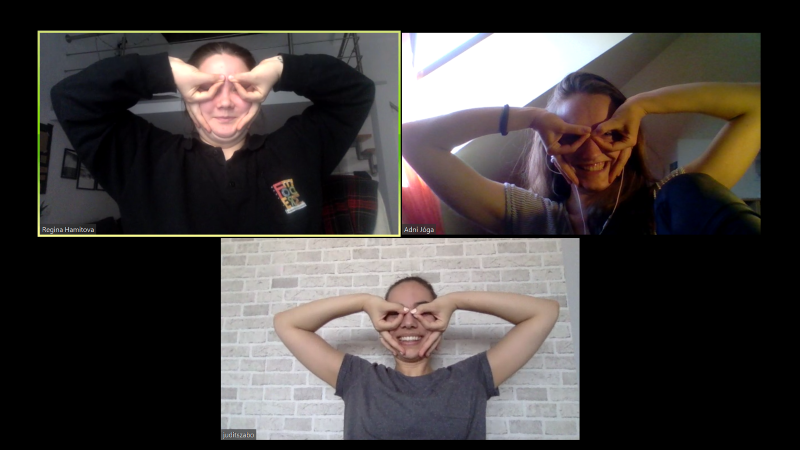 Photo: AdniJóga
Since then, we have gathered experience in leading online classes. It is not that we aren't finding it strange anymore to teach a class to a laptop or a phone, (since it is difficult to be in a different space than our group) but we have come to really appreciate being connected with each other during the quarantine through the online space. The sessions usually begin with some technical check-ins, introductions if needed and then they continue with around 60 minutes of yoga and meditation practice. Since there has been a sense of extra pressure and stress within our practitioners, the theme of the classes is often stress-relief and counter-acting the physical effects of having to stay at home.
Our social classes
We have managed to restart 6 out of our 10 social yoga classes online. Each of these classes is different than the other depending on the age, language and the characteristics of the participants. We continue to hold online classes on a weekly basis for intercultural groups, refugee women, women coming from abusive relationships, youth with disabilities and their parents. We are experiencing that in the current situation, more people can join our classes, as there is more free time and just one electronic device can be enough to do yoga together. However, there are also newly discovered difficulties, such as finding silence and calmness at home.
To our greatest regret, we are unable to reach our groups of children in the current situation. In the children's state care home, where we have been holding yoga classes regularly for 2 years now, providing equipment for school education is already a challenge, and the task overload of caregivers working there does not help the situation either. Nevertheless, the thought of camps during the summer days is comforting, as we will be able to meet again  through summer programs.
Office yoga classes
We have also been holding regular corporate online yoga classes, on average for groups of 10 people, for two months now. These classes are also held through Zoom platform and are tailored to the needs of the participants. We have already gathered a lot of feedback about the time we spent together with these groups. Of course, in many ways, a class held through Zoom cannot compete with being together in real life, as it is difficult to create the same safe space online and the connection is different through a camera instead of practicing in a familiar environment. However, over the past two months, we discovered several hidden benefits of the online classes that we didn't expect.
First, in the current home office situation, it is of special value that colleagues can meet each other in a more informal, relaxed online space and let go of the day's fatigue. Also, as with social classes too, we find that with company classes  we can reach more people online. If one can engage in a yoga class from the tranquility of one's home and even have the option of no one looking at them in the meantime, a new sense of security can develop.
We have summarized these benefits in the following section, which will lead us to continue our online company classes happily even after the quarantine.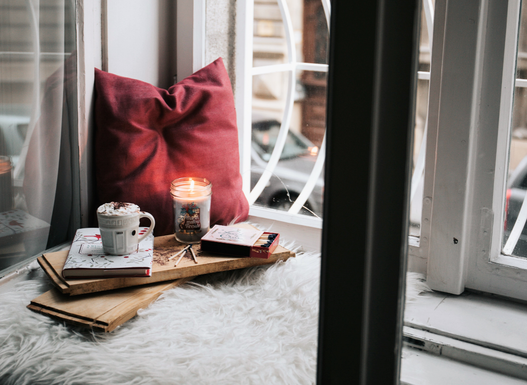 Photo: Unsplash
The benefits of online office yoga
Classes held in English – colleagues from different countries can also connect
In international organizations, it is an advantage to request regular classes from us in English so that colleagues working abroad can also join yoga classes. This way you don't have to travel hundreds of miles for shared experiences, they will take place every week.
Creating a quiet space at home that can be used outside of classes too
Participants tell us that the space they have created for yoga can act as a quiet corner for them for the rest of the week. Thus, the good effect of our classes is multiplied and stress relief or self-time can even become regular.
Hold yoga classes or meditation sessions for up to 80-100 people
We have held yoga classes where we used almost the maximum capacity of the Zoom platform. Of course, this is difficult to maintain from week to week, but we certainly can provide online exercise and peace of mind, even when the size of the common space would limit the number of participants.
Flexibility: We can record the classes, and they are available to watch later
Thanks to Zoom's "recording" feature, it's no longer an obstacle if team members prefer a different time. We can record yoga classes and make them available to those who prefer to practice at another time of day or would not be able to join them at a certain time.
1 Bonus Tip: You can get even more out of the class with the camera on
Several people emphasized that the courage it takes to turn on the camera during an online yoga class, pays off. With the camera turned on, they practice more conscientiously and more persistently during our social or corporate classes, and the instructor can also help with various poses with verbal instructions.
These benefits and positive effects suggest that it will be worthwhile to hold online yoga and meditation classes for corporate groups even after the quarantine and that companies should also consider this option in the long run.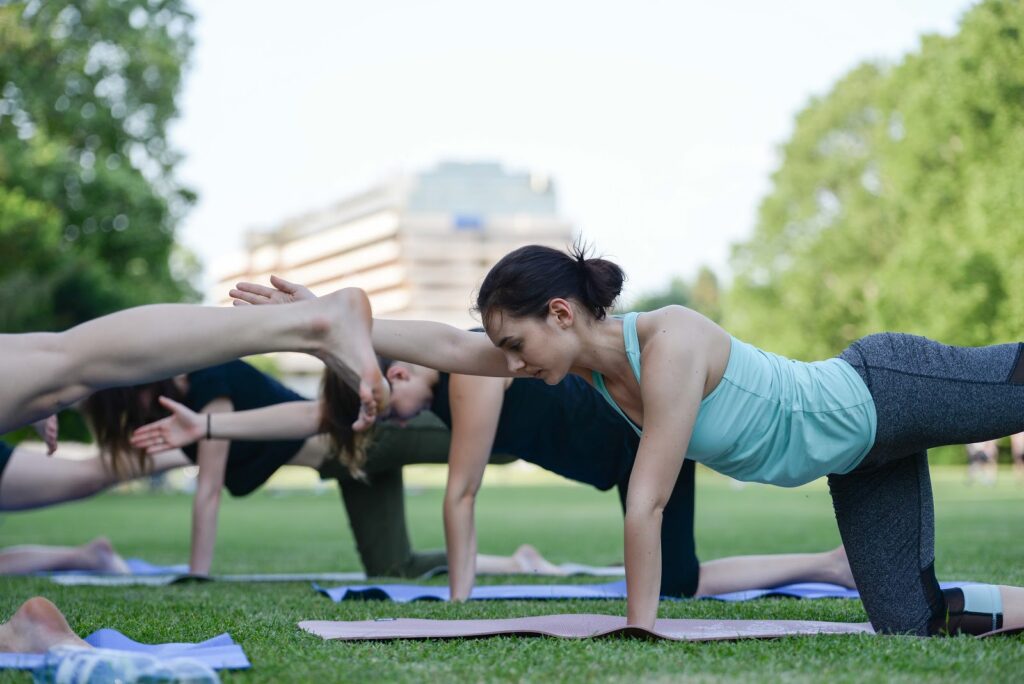 Photo: Albert Alianna Photography
Next steps
Now that restrictions are easing across the country and several yoga studios have opened their doors with limited numbers, we are also in a decision-making moment. As the safety of our practitioners has always been a priority, we still want to take security measures as seriously as possible. As far as health issues are concerned, we will not take any risks, but we will not give up the hope of practicing yoga together on Margaret Island during the summer either!